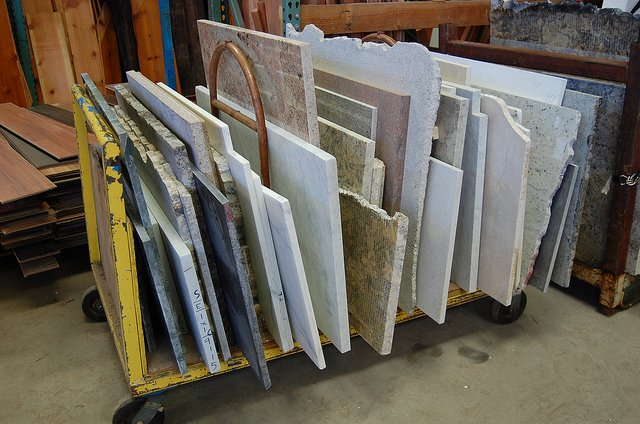 Countertops: For the past several years Granite was the most popular counter top. This year it's still well-liked but you'll want large veining throughout the slab instead of speckled patterns. Quartz has the look of stone without the maintenance which is why it's the new "go-to" counter top. It comes in so many different colors and should be easy to find the perfect match. Marble is and will always be timeless but don't forget it's still easily stained. Last on the list this year is Butcher Block; probably because of the farmhouse fad but certainly for its durability, ease of repair and warmth in stain choices.
Cabinets: Think light and bright. People want less of the dark stained cabinets and are seeking out painted cabinets in soft colors like gray, blue, and even pale green. A nice change is making the upper cabinets a different color than the bottom.
Appliances: Even though stainless steel has been "it" for years and works nicely in all types of kitchen designs, owners are opting for hidden appliances now – paneled refrigerators, dishwashers and appliance garages.
Lastly, don't forget the jewelry. Hardware is getting the mix up too.  Gold, brushed brass, rose gold, and pewter are all on the list.  It's now perfectly fine to have different drawer pulls on your cabinets than the faucets and light fixtures. 😉
So if you are planning an update or just want a refresh, choose from the list above. And remember that unlike fashion where the trends are short lived, home trends usually last about 7 years and that trends are something completely different than fads. Fads are like Livestrong wristbands, Flash Mobs and My Space. Trends are like turtlenecks, McMansions and Keep Calm and Enough Already!