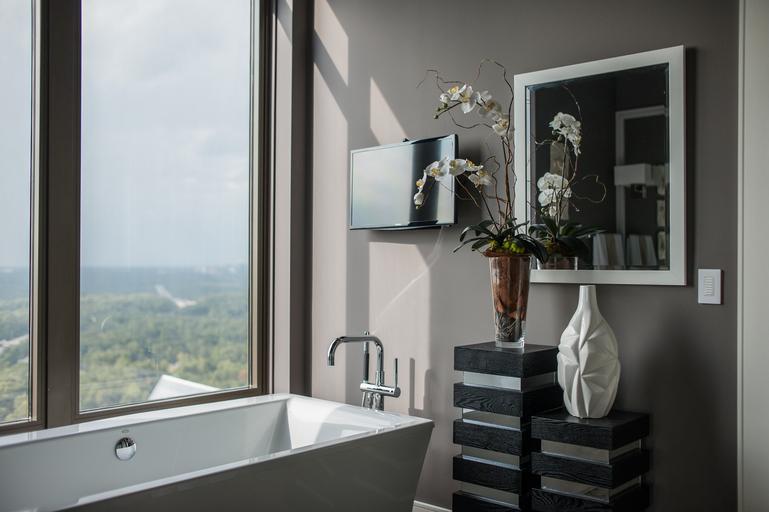 You want to sell your home and have watched all of the HGTV shows you can stand yet still don't have the info needed for a quick sale? Well here are a few tips that will help.
Neutralize – Most people like color and many of us have it all over the house, but in order for a buyer to see themselves living there, you'll want neutral wall colors. Don't go beige! Beige can look old and tired. Try a light taupe or gray. Some blues or greens can be neutral as well. If you need help with choosing a color, get a professional paint consultation. This will save money in the long run and you won't have to paint twice.

Declutter – Buyers are looking for storage and square footage – show it off. We all have collections, family photos and stacked up mail.  Most buyers can't see past the clutter so pack everything not used in two weeks time. Consider the closets. Pack away seasonal items, extra shoes, and hats.   Now move on to the horizontal spaces like kitchen counters, side tables, and shelves. Hint: If it's smaller than a cantaloupe pack it.

Remove Rugs – Large rugs that anchor a seating area are fine but the small mats chopping up your square footage are not. Take up runners, and small mats in front of your kitchen sink, the backdoor and bathroom floor. Several tiny rugs make your floors seem small and don't show off square footage. Some buyers have been known to ask if you're hiding cracks, stains or fading.

Do away with personal items in bathrooms – This is one of the most important rules for selling a home. Bathrooms should feel like you just walked into a model home.  Pack away everything personal sitting on the counter or vanity (toothbrush, razor, perfumes, makeup, hair products, etc.). That goes for the shower too (shampoos, soaps, and sponges). Don't forget your magazines, garbage cans, plungers, air fresheners, and toilet bowl brushes.
Allowing the buyer to see past your life, will help them imagine their own. You want them to notice the great characteristics of the home such as the size of rooms, the moldings, high ceilings, and possible storage. These are things you're selling and are what make your home memorable to buyers who may be touring several properties.  The list above will put you one step ahead of the competition and best of all, one step closer to a quick sale!